WRITTEN BY DWAYNE LEFTRIDGE
THE SOUND OF CRASHING WAVES FILLED THE AIR AND THE SMELL OF OCEAN PLAYED IN ONE'S NOSE AS THE SURFER PADDLED OUT TO RIDE THE WAVES. HE HAD DONE THIS MANY TIMES BUT WAS ONE WHO LIKED SURFING SO MUCH, THAT HE COULD HARDLY WAIT TO DO IT AGAIN. HE TURNED HIS SURFBOARD AROUND
AND STOOD UP AS THE WAVE BEGAN TO CARRY HIS BOARD. IT PROVED EASY, SINCE THE WAVES WERE
JUST RIGHT; NOT TOO BIG AND NOT TOO SMALL. THIS INDEED WOULD BE A LONG, PLEASANT RIDE.
AS HE MADE HIS MOVEMENTS TO KEEP HIS BALANCE, HE GLANCED DOWNWARD AT THE FRONT OF HIS BOARD. IT WAS TO HIS UTTER AMAZEMENT THAT THERE WAS A CREATURE OF SOME KIND SQUATTING DOWN ON THE END OF IT.
"WHAT ON EARTH IS THIS", HE BABBLED? "THERE IS SOME KIND OF A CREATURE SQUATTING ON MY BOARD."
"AND YOU LOOK LIKE A CREATURE TO ME", SNAPPED THE CREATURE!
THE SURFER LOOKED STUNNED AS HE QUESTIONED, "WHO ARE YOU; OR WHAT ARE YOU?"
"I AM A SURFBOARD GREMLIN", ANSWERED THE CREATURE; "AND I HAVE SHOWN UP TO PULL A DIRTY TRICK ON YOU!"
THE SURFER ASKED, "WHAT DIRTY TRICK IS THAT?"
THE GREMLIN ALL OF A SUDDEN BENT OVER AND BIT HIS FOOT WITH HIS SHARP TEETH. THE SURFER FELT THE PAIN AS HIS TEETH SUNK IN TO HIS FLESH AND THE SURFER LET OUT A SCREAM. HE STUMBLED AND IN A MOMENTS PASSING, FELL OFF OF HIS BOARD.
NOW IN THE WATER HE LOOKED AROUND. HE SAW NO SIGN OF THE GREMLIN THAT HAD JUST BIT HIM; BUT HE FIGURED THAT IF HE WAS REALLY REAL, THAT HE WAS AROUND SOMEPLACE. MAYBE HE WAS WAITING FOR
HIM TO START SURFING AGAIN, SO THAT HE COULD BECOME A CONTINUOUS IRRITATION.
HE CLIMBED BACK ONTO HIS SURFBOARD AND SAT ON IT FOR A MOMENT, WITH HIS BITTEN FOOT ON THE SURFBOARD, SO THAT HE COULD LOOK AT IT. SURE ENOUGH, SOME KIND OF CREATURE HAD LEFT IT'S TEETHMARKS IN HIS FOOT. IT WAS PAINFUL, SO HE THOUGHT THAT MAYBE IT WAS SOME KIND OF A SEA ANIMAL; AND WHEN HE LOOKED AT THE CREATURE, HE HAD IMAGINED IT TO APPEAR IN A DIFFERENT WAY, LIKE SOME KIND OF HIDEOUS CREATURE INSTEAD OF WHAT
IT REALLY WAS; MAYBE A FISH OR SOMETHING.
HE DROPPED A LEG OVER EACH SIDE OF THE BOARD AND SAT STRAIGHT UP ON THE BOARD. HE WASN'T ABOUT TO LET HIS IMAGINATION GET THE BEST OF HIM. HE HAD COME OUT TO SURF AND THAT WAS WHAT HE WAS GOING TO DO.
ALL OF A SUDDEN, HE HEARD SOMEONE SCREAM OUTLOUD, "NOW!"
IN AN INSTANT, HE FOUND HIMSELF SURROUNDED BY HUNDREDS OF LITTLE GREMLINS SCREAMING AT HIM, JUST LIKE THE ONE WHO HAD BIT HIM ON HIS SURFBOARD. THERE WERE GREEN ONES, PURPLE ONES, ORANGE ONES, BROWN ONES , AND GREY ONES. THEY FORMED A CIRCLE AROUND HIM, ABOUT TWENTY FEET AWAY FROM HIM WHERE THEY ALL STOOD THERE SCREAMING AND YELLING AT HIM, SHAKING THEIR FISTS AT HIM.
FINALLY ONE WEARING A SQUARE CARDBOARD BOX ON HIS HEAD HELD UP A GIANT STAFF AND ALL OF THEM GREW QUIET. IT WAS ONE OF THE PURPLE ONES. HE WALKED UP TO THE SURFER AND STOOD BEFORE HIM STARING MEANLY INTO HIS FACE.
"SEE MY CROWN ON MY HEAD", ASKED THE PURPLE GREMLIN? "I AM THE KING OF THE GREMLINS OF THE OCEAN CAVES. I HAVE JURISDICTION OF ALL CAVES BELOW THE OCEAN LIKE THIS ONE AND BY THE OCEAN, WHERE GREMLINS LIVE.
"YOU HAVE TRESPASSED ON OUR VICINITIES AND MADE THE CITIZENS NERVOUS. FURTHERMORE; YOU CAME HERE TO HARM ONE OF OF OUR CITIZENS. IT IS MY JOB AS KING, TO PRONOUNCE YOU AS UNCLEAN AND UNWORTHY. THESE ARE TERRIBLE THINGS THAT YOU HAVE DONE. EVEN WORSE, NO HUMAN HAS EVER
FOUND OUR DOMAIN SINCE THE FIGHTER AIRPLANE THAT OUR ANCESTORS WERE RAVAGING DURING WORLD WAR TWO, FIRST CRASHED INTO THE OCEAN."
"YOUR SO CALLED INNOCENT CITIZEN, CAME APON MY SURFBOARD AND BIT ME", SHOUTED THE SURFER!
THE GREMLIN KING THEN REMARKED, "THEN YOU WILL ALSO RECEIVE PUNISHMENT FOR RECEIVING A
BITE MARK FROM A GREMLIN!"
THE SURFER VERBALLY EXPRESSED, "I DON'T UNDERSTAND. THAT LITTLE CREATURE STARTED ALL THIS. HE SHOULDN'T HAVE BIT ME."
"AND YOU'LL ALSO RECEIVE PUNISHMENT, FOR NOT UNDERSTANDING WHY YOU WERE BITTEN", SHOUTED THE GREMLIN! "YOU WILL ALSO RECEIVE PUNISHMENT FOR REGARDING US AS CREATURES. SO THAT'S THE WAY YOU SEE US, IS IT?"
THE SURFER SHOUTED LOUDLY, "YES!-AND I HAVE HAD ENOUGH OF YOUR 'DOUBLE TALK' AND YOUR 'DOUBLE BABBLING'!"
HE RAISED HIS HAND UP ABOVE HIS HEAD AND LET OUT A LOUD AND THUNDEROUS SCREAM AND KICKED THE GREMLIN KING AS HARD AS HE COULD, AS IF HE WAS A FOOT BALL. HE KICKED HIM SO HARD, THAT THE GREMLIN KING FLEW ALL THE WAY OVER THE HEADS OF ALL THE GREMLINS AND LANDED IN THE CENTER OF THE FIRE, IN THE MIDDLE OF THE GIGANTIC ROOM.
THEIR KING BEGAN SCREAMING IN PAIN AND CALLED OUT TO THE OTHER GREMLINS, "GET ME OUT OF THIS FIRE; QUICKLY!-OR I'LL 'POP PURPLE' ALL OVER THE WALL AND BE DISCRACED FOR ALL ETERNITY!"
AS ALL THE OTHER GREMLINS RAN TO TRY TO GET THEIR KING OUT OF THE LARGE FIRE IN VAIN, THE SURFER RAN TO THE TUNNEL WHERE HE HAD FIRST ENTERED THE GIANT CHAMBER FROM AND BEGAN RUNNING DOWN IT AS FAST AS HE COULD. ALMOST ALL OF THE GREMLINS BEGAN CHASING AFTER HIM, WHILE A FEW REMAINED TRYING TO GET THEIR KING OUT OF THE FIRE. IT WAS IMPOSSIBLE BECAUSE THE FIRE WAS TOO BIG AROUND FOR THEM TO GET TO HIM WITH THEIR BARE HANDS AND THEY WERE TOO TINY TO PERFORM THE REACH.
WITH NEARLY ALL THE GREMLINS HOT ON HIS TRAIL, HE HAD TO RUN AS FAST AS HE COULD; AND FORTUNATELY FOR HIM, HIS LEGS WERE A LOT LONGER THAN THEIRS. YET, THEY WOULD NOT GIVE UP. HE KNEW THEIR KING WOULD DIE BEFORE THEY EVER GOT HIM OUT OF THE FIRE; HE KNEW THAT MANY OF THEM KNEW IT AND HE KNEW, THAT EVEN THE ONES WHO DID NOT KNOW IT, WERE MAD BECAUSE HE HAD KICKED THEIR KING INTO THE FIRE IN THE FIRST PLACE; AND THEY WERE ALL CERTAIN THAT EVEN IF IT DIDN'T KILL HIM, THEIR KING WOULD BE TERRIBLY SCARRED FOREVER.
AS HE RAN AGAIN THROUGH THE SWERVING, CURVING, RAISING, DECLINING TUNNEL, ALL OF A SUDDEN, HE HEARD A LOUD POP FROM THE GIANT CAVERN DEN THAT HE HAD JUST ESCAPED. THE GREMLIN KING HAD JUST EXPLODED FROM THE FIRE AND PURPLE SPLATTERED ON ALL THE SURROUNDING WALLS WHICH MEANT ACCORDING TO GREMLIN BELIEF, THAT HE HAD DISCRACED HIMSELF FOREVER FOR POPPING HIS GREMLIN COLOR. THIS ALSO MEANT ACCORDING TO GREMLIN BELIEF, THAT HE WOULD NOT BE ALLOWED TO SPEND ETERNITY IN "BLOOD-SUCKING HEAVEN", SINCE HE HAD TO MAKE UP FOR THE POPPED AND SPLATTERED BLOOD. WHEN GREMLINS SPLATTERED BLOOD, THEIR BLOOD WOULD BE THE SAME COLOR AS THE GREMLIN. SINCE HE WAS PURPLE, HE POPPED PURPLE.
WITH THE GREMLINS CLOSE AT HIS HEELS, HE FINALLY REACHED THE WATER WHERE HE HAD
ENTERED INTO THEIR WORLD OF UNDERGROUND CHAMBERS, DOVE IN AND SWAM BACK THROUGH THE TUNNEL. HE MADE IT BACK TO THE OCEAN THROUGH THE SAME OCEAN BOTTOM ENTRANCE, FLOATED TO THE TOP OF THE OCEAN'S WATER AND SURFACED.
ONCE ON TOP, HE SAW A GIANT WAVE COMING IN. NOT KNOWING WHAT HAD BECOME OF HIS SURFBOARD, HE POSITIONED HIS BODY AND BODY SURFED IT ALL THE WAY BACK TO THE SHORE.
THERE, HE STOOD UP AND RAN TO HIS JEEP, HOPPED IN AND STARTED IT AND DROVE AWAY AS QUICKLY AS HE COULD, AS HE WATCHED ALL THE GREMLINS WASHING ASHORE, STANDING UP AND RUNNING AFTER THE JEEP. BUT THEY WERE NOT AS FAST AS THE JEEP AND THE SURFER GOT AWAY.
AS HE DROVE AWAY, HE HEARD ONE OF THEM SAY, "WE WILL ALWAYS BE AFTER YOU! YOU WON'T GET AWAY FROM US. YOU KILLED OUR KING AND PREVENTED HIM FROM GOING TO 'BLOOD-SUCKING HEAVEN'! WE WILL CATCH YOU SOMEDAY AND WE WILL PUNISH YOU!"
SEVERAL MONTHS LATER THE SURFER WAS AT HIS HOME IN "MALIBU", UP ON THE MOUNTAIN. ALL OF THE GREMLINS UNDER THE OCEAN KING GREMLIN, WHO HAD PERISHED BECAUSE OF THE SURFER, ALL OF A SUDDEN WASHED ASHORE AND DESCENDED ON HIS HOUSE IN A CHARGE.
WHEN THE SURFER SAW AND HEARD THE MULTITUDE OF GREMLINS SCREAMING, BANGING ON HIS WINDOWS, TRYING TO GET INTO HIS HOUSE ANY WAY THAT THEY COULD, HE PICKED UP A MINIATURE UNDERWATER AIR TANK; THE KIND YOU HOLD IN YOUR MOUTH LIKE A DOG'S BONE AND RACED OUT THE BACK DOOR, RAN TO THE SWIMMING POOL AND WAITED.
HE HAD DECIDED TO HAVE AN EXTRA LARGE SWIMMING POOL BUILT ESPECIALLY FOR THIS OCCASION.
AS SOON AS HE SAW THE MULTITUDE OF GREMLINS COMING AT HIM, HE TURNED ON THE MINIATURE UNDERWATER OXYGEN TANK THAT HE HAD IN HIS MOUTH AND DOVE INTO THE GIGANTIC POOL. HE SWAM TO THE VERY BOTTOM OF THE DEEPEST END AND SAT IN A CHAIR AND WAITED AS SOME KIND OF A FISH, ALL THE SAME KIND SWAM AROUND HIM.
ALL THE GREMLINS ARRIVED AT THE POOL'S EDGE AND THEY ALL DOVE INTO THE POOL. THEIR REVENGE LOOKED EASY ENOUGH; BUT THE REALITY WAS, THAT PEOPLE JUST DON'T SIT BACK AND LET OTHERS TAKE REVENGE ON THEM FOR FREE. AS IT TURNED OUT ALL THE FISH WERE PIRANA FISH AND THEY TORE THE GREMLINS TO SHREDS. ON THE OTHER HAND, THEY NEVER EVEN TOUCHED THE SURFER.
THE MYSTERY BEHIND IT WAS, THE SURFER WAS A CHEMIST. HE HAD INVENTED A FORMULA IN THE LABORATORY. ONCE YOU TOOK THE FORMULA, PIRANA FISH WOULD NOT WANT TO BITE YOU FOR A TOTAL OF TWENTY-FOUR HOURS. HE FILLED HIS GIGANTIC SWIMMING POOL FULL OF PIRANA, TOOK HIS ANTI-PIRANA FISH FORMULA EVERY SINGLE MORNING AND WAITED FOR THE GREMLINS TO SHOW UP. WHEN THEY FINALLY DID, HE SIMPLY DOVE INTO THE SWIMMING POOL WITH HIS MINIATURE OXYGEN TANK IN HIS MOUTH, KNOWING THAT ALL THE GREMLINS WOULD DIVE IN AFTER HIM TO GET HIM. AFTER THEY DID, THE PIRANAS MADE HASH OUT OF THEM WHILE HE SAT IN A CHAIR AT THE BOTTOM OF THE POOL RELAXING, UNTIL ALL THE PIRANAS HAD TORN ALL THE GREMLINS TO SHREDS. AFTERWARDS, HE SIMPLY EXITED THE POOL, UNTOUCHED BY THE PIRANA FISH.
ONCE OUT OF THE POOL HE WAS FREE TO THINK THE MOMENT OVER. THAT HAD BEEN A REALLY STRANGE DAY AND HE WAS GLAD IT WAS OVER WITH. HE SIMPLY WENT INTO THE HOUSE, SAT, RELAXED AND WHILE HE DID SO, SCHEMED ON A PLAN, TO GO BACK DOWN UNDER THE WATER TO THE SECRET GREMLIN HIDEOUT WITH SCUBA DIVERS, TAKE IT OVER AND START HIS OWN UNDERWATER KINGDOM.
THE END



LISTEN TO
SAMPLES OF
THIS CD...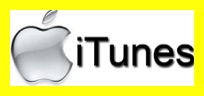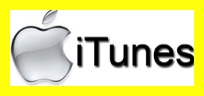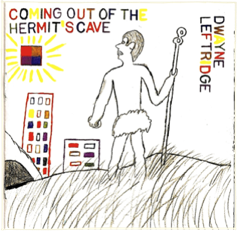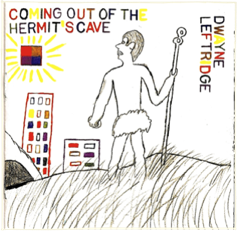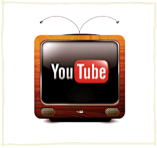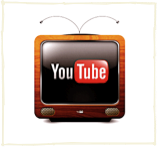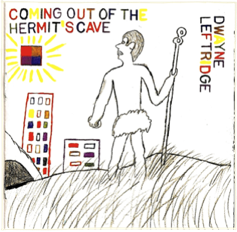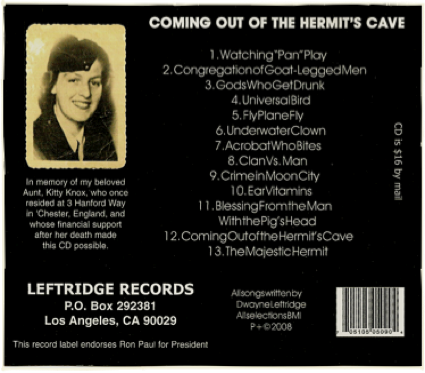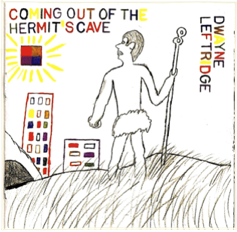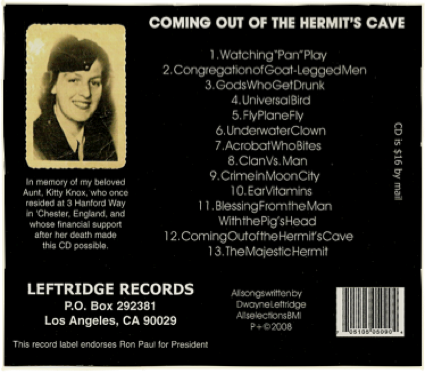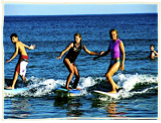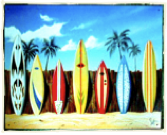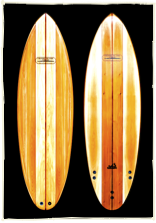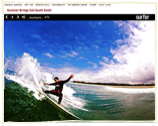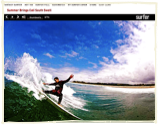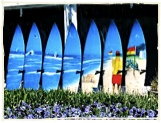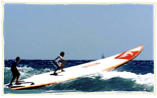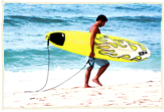 TO DWAYNE LEFTRIDGE FAIRY TALES




NO SOONER DID HE DECIDE TO STAY, THAT THE CREATURE REAPPEARED ON THE END OF HIS BOARD AGAIN.
"WHAT ON EARTH DO YOU WANT", HE SHOUTED AT THE CREATURE!
THE GREMLIN REPLIED, "I DON'T KNOW: WHAT DO YOU WANT?"
"I WANT YOU TO LEAVE", HE INSISTED. "IT'S A BIG OCEAN AND YOU'VE GOT LOTS OF ROOM."
HE REJECTED THIS SAYING, "I THINK I LIKE IT RIGHT HERE JUST FINE. OUT OF ALL THE PLACES TO GO,
YOUR SURFBOARD WILL DO JUST PERFECTLY."
"THEN YOU'RE NOT LEAVING", HE INQUIRED.
THE GREMLIN ASKED, "WHY SHOULD I?"
HE CLAIMED, "BECAUSE IT'S MY SURFBOARD! HAVE YOU ALREADY FORGOTTEN THAT YOU BIT ME?"
"NO", HE SAID: "THAT'S ONE OF THE REASONS THAT I'M STAYING!"
THE CREATURE BIT HIM ON THE LEG AND JUMPED IN THE WATER. ONCE AGAIN, IT WAS PAINFUL.
"DAMMED YOU", SHOUTED THE SURFER! "THAT'S THE LAST TIME YOU BITE ME!"
THE SURFER DOVE INTO THE WATER. WITH HIS EYES OPEN HE PEERED AROUND AND SAW THE CREATURE STANDING ON THE OCEAN FLOOR PEERING AT HIM. WHEN THE GREMLIN SAW HIM SWIMMING TOWARD HIM, HE BEGAN SWIMMING AWAY TOWARD A TUNNEL.
THE CREATURE SWAM INTO THE TUNNEL AND THE SURFER PURSUED HIM INTO IT. HE FOLLOWED IT UNTIL THE FLOOR OF THE TUNNEL BEGAN TO SLANT UPWARD. AS HE TRAVELED THE FLOOR, HE CAME TO A POINT WHERE HE DISCOVERED AN AIR SURFACE ABOVE THE WATER. HE FOLLOWED THE SURFACE AND SAW THAT IT TURNED INTO A DRY FLOOR OF A GIANT CAVERN.
HE STOOD UP AND WALKED OUT OF THE WATER AND THEN FOUND HIMSELF ON THE DRY FLOOR. HE LOOKED AROUND AND SAW THAT THE CAVERN WAS QUITE LARGE. TO HIS SURPRISE, HE COULD ALSO SEE; AND HE ALSO SAW WHY. IT WAS THE ROCKS: THEY GAVE OFF LIGHT AS IF THEY WERE NATURAL LIGHTBULBS. HE ALSO SAW THAT THE TUNNEL BROKE INTO SEVERAL MORE TUNNELS AND THAT THEY RAN IN DIFFERENT DIRECTIONS.
ALL OF A SUDDEN, HE FELT SOMETHING BITE HIS LEG AGAIN AND HE SAW THE GREMLIN SCURRY AWAY DOWN ONE OF THE TUNNELS. HE HAD FORGOTTEN ALL ABOUT THE GREMLIN BUT THAT AWFUL BITE SURE BROUGHT BACK THE MEMORY. THE CREATURE WASN'T VERY BIG; ONLY ABOUT TWO FEET TALL; BUT IT HAD THE MOST HORRIBLE BITE AND IT HURT EVERY TIME.
"YOU ROTTEN THING", SHOUTED THE SURFER! "THIS TIME I'M DEFINITELY GOING TO CATCH YOU!"
THE SURFER CHASED HIM DOWN THE TUNNEL AS THE SHADOWY LIGHT CREATED A HORROR SHOW LOOK. THE SURFER WASN'T AFRAID THOUGH AND HE CONTINUED TO CHASE HIM. YET THE TUNNEL SEEMED TO GO ON FOREVER. HE WAS ALWAYS ONLY A LITTLE WAYS AHEAD OF HIM YET NEVER ACCESSIBLE. THE TUNNEL SWERVED, WENT UPHILL AND DOWNHILL, CURVED LEFT AND RIGHT, EVEN TURNED BACK TOWARD THE DIRECTION THEY CAME FROM, THEN SWERVED IN ANOTHER DIRECTION, WITH NO NATURAL CLAIM OF A DIRECTION. YET THE SURFER PURSUED ONWARD.
FINALLY, THE SURFER FOLLOWED THE CREATURE INTO ANOTHER LARGE SECTION, THAT WAS ONCE
AGAIN, LIKE A BIG LARGE ROOM; WAREHOUSE SIZE THAT IS. HE LOOKED AROUND BUT SAW NOTHING BUT A GIANT, ROUND CAVERN. THERE WERE MANY HIDING PLACES THOUGH, SUCH AS GIANT STONES AND HOLES
IN THE WALLS. THERE WAS ALSO A FIRE BURNING IN THE CENTER.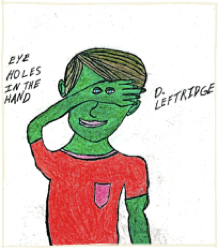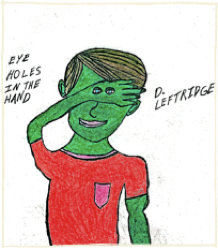 THIS IS A
GOOD MAN...
HE REQUESTED
COMING OUT
OF THE
HERMIT'S CAVE