A TALE OF THE WORLD WASHERS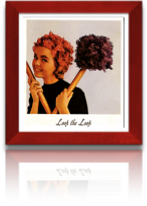 ON THE NICEST DAYS, EXPECT THE WORLD AROUND YOU TO BE WRECKED BY FOOLS.
SUCH A PROPHESY MAY SEEM TO BE PESSIMISTIC TO THE MAN IN THE CLOUD WITH A SILLY GRIN ON HIS FACE, WHILE THE BOMBS EXPLODE AROUND HIM; BUT YET THERE IS A REALITY TO IT; FOR A GOOD DAY DOES NOT ONLY ATTRACT THE MAN WHO MAY BRING NO FOOLISHNESS BUT THE FOOL AS WELL, WHO HAS NO CONCEPT OF CAUSE AND EFFECT.
IT WAS A NICE DAY; AND "JEROME" HAD NOT YET LEARNED THAT THE FOOL WOULD ALSO BE ATTRACTED BY IT, AS HE WANDERED ON A WALK, INTO A DEAD END ROAD, WHERE HE WOULD ENCOUNTER A GROUP WHO WOULD TEACH HIM THIS LESSON.
AS HE CAME TO THE END OF THE ROAD, HE FOUND A GROUP OF PEOPLE DOWN ON THEIR HANDS AND KNEES, EACH WITH HIS OWN WATER BUCKET AND EACH WITH A RAG IN HIS HAND, ALL SCRUBBING THE ASPHALT STREET.
"JEROME" WALKED UP TO ONE OF THEM AND ASKED, "DO YOU MIND IF I ASK WHAT YOU ARE DOING?"
ONE OF THEM ANSWERED, "WE ARE GOING TO SCRUBB THE WHOLE WORLD CLEAN."
"JEROME" ASKED, "WHY WOULD YOU WANT TO SCRUB THE WORLD CLEAN?"
ONE MAN ANSWERED, "LESS GERMS; AND LESS GERMS MEANS BETTER HEALTH; AND BETTER HEALTH MEANS MORE STABLE PEOPLE. MORE STABLE PEOPLE MEANS LESS CRIME AND LESS CORRUPTION IN GOVERNMENT."
"BUT WHAT ARE YOU GOING TO DO WHEN YOU FINISH SCRUBBING THE U.S.A. AND COME TO THE BORDER OF OTHER PEOPLE'S COUNTRIES", ASKED :"JEROME"? HOW ARE YOU GOING TO SCRUB IN "FRANCE", "BRAZIL" OR "AUSTRIA" IF THEY DON'T WANT YOU SCRUBBING IN THEIR COUNTRIES? HOW ARE YOU GOING TO SCRUB IN DIRT OR MUD OR AT PLACES THAT ARE TOO DIFFICULT, SUCH AS IN HIGH MOUNTAINS?
ONE MAN ANSWERED, "WE'LL JUST HAVE TO SPEND MORE TIME ON THE PLACES THAT ARE DIFFICULT. WHEN IT'S TIME TO ENTER OTHER PEOPLE'S COUNTRIES, WE'LL JUST LET THEM KNOW, THAT THEY HAVE TO DO THINGS OUR WAY. SURELY THEY WILL SEE, THAT THEY MUST STEP ASIDE AND ALLOW US TO CONTINUE OR WE WILL HAVE TO APPLY PRESSURE BECAUSE OUR WAY IS THE BEST WAY."
"BUT ISN'T THAT WHAT IS WRONG WITH THE WORLD NOW", WONDERED "JEROME"? "NO ONE WILL STAY HOME AND MIND THEIR OWN BUSINESS BECAUSE THEY ALWAYS THINK THAT THEIR WAY IS THE BEST WAY. EVERYONE FROM THE "MOSLEM" WHO THINKS THAT EVERYONE SHOULD BE A "MOSLEM" OR ELSE BE BEHEADED, TO THE FOOLISH POLITICIAN, WHO THINKS THAT EVERYONE WANTS TO EAT AT A STRANGE FOOD RESTAURANT JUST BECAUSE HE LIKES TO EAT DISQUSTING UN-AMERICAN SUSHI, THINKS THAT EVERYONE ELSE HAS TO DO THINGS THEIR WAY.
"BESIDES; WHAT YOU ARE TRYING TO DO IS IMPOSSIBLE. MAYBE EVERYONE NEEDS TO TRY STAYING HOME FOR A CHANGE.
"EVERYBODY WITH WEEDS IN THEIR BACK YARD, RAISE YOUR HAND."
SEVERAL PEOPLE RAISE THEIR HAND.
"AND WHAT ABOUT THOSE WHO NEED THEIR HOUSES PAINTED OR THEIR FENCES FIXED", ASKED "JEROME"?
SOME MORE PEOPLE RAISED THEIR HANDS.
"THEN, THERE'S YOUR ANSWER", INSISTED "JEROME": "INSTEAD OF TRYING TO SCRUB THE WHOLE WORLD WHEN THE WHOLE WORLD DOES NOT BELONG TO YOU AND MUCH OF IT IS OUT OF YOUR JURISDICTION, YOU SHOULD BE AT HOME DOING WORK ON YOUR HOUSES, PULLING WEEDS, FIXING THE FENCE, PAINTING YOUR HOUSE AND REPAIRING YOUR ROOF. IF YOU RUN AROUND STICKING YOUR NOSE WHERE IT DOESN'T BELONG, YOUR OWN WORLD FALLS TO PIECES BECAUSE YOU'RE TOO BUSY TAKING CARE OF SOMEONE ELSES.
"LOOK AT OUR OWN COUNTRY: PEOPLE RUN OVER OUR BORDER EVERYDAY AND THE POLITICIANS HAVE OUR TROOPS IN OTHER COUNTRIES EVERYWHERE.
"SO; WHAT ARE YOU GOING TO DO?"
ONE MAN SCRUBBING ANSWERED, "I'M GOING TO KEEP ON SCRUBBING THE WORLD BECAUSE I DON'T LIKE PULLING WEEDS."
ANOTHER MAN SCRUBBING REPLIED, "AND I'M GOING TO KEEP ON SCRUBBING THE WORLD BECAUSE I DON'T LIKE TO FIX MY ROOF."
YET ANOTHER MAN SCRUBBING REMARKED, "I'D RATHER SCRUB THE WORLD. I DON'T LIKE TO PAINT MY HOUSE."
AT LAST, ONE SAID, "SCRUBBING THE WORLD IS BETTER: IT WILL FREE IT OF GERMS AND I HATE TO REPAIR MY FENCE: I DON'T EVEN LIKE TO MOW THE LAWN.
"BESIDES; WHAT'S BETTER THAN SCRUBBING THE WORLD?"
"ALOT OF THINGS ARE", UTTERED "JEROME"; SUCH AS THE THINGS YOU JUST MENTIONED BUT SAID YOU DON'T LIKE TO DO. HAVE YOU EVEN BEGUN TO CONSIDER THE COST OF SCRUBBING THE WORLD?" WHERE WILL YOU SLEEP AND GET FOOD WHILE YOUR'RE DOING THIS? IF YOU CAN'T AFFORD A HOTEL, CAN YOU AFFORD TENTS AND SLEEPING BAGS? I NOTICE THAT NONE OF YOU HAVE ANY OR LOOK VERY RICH. RIGHT NOW IT APPEARS CHEAP BECAUSE YOU HAVEN'T DONE MUCH YET. BESIDES; YOU'LL NEVER FINISH SCRUBBING THE WORLD AND BY THE TIME YOU FINISH SCRUBBING THIS STREET, IT'LL BE DIRTY AGAIN.
"WE'RE GOING TO SCRUB THE WORLD WHETHER YOU LIKE IT OR NOT", INSISTED ONE MAN.
"SUIT YOURSELF", SAID "JEROME".
SO "JEROME" TURNED AND LEFT THE "WORLD WASHERS" TO THEIR SELF.
TWO YEARS LATER, WHILE "JEROME" WAS WATCHING TELEVISION, AN ANNOUNCER CAME ON THE AIR AND SAID, "WE REGRET TO ANNOUNCE, THAT A GROUP CALLING THEMSELVES THE "WORLD WASHERS" WERE ARRESTED TODAY IN THE NORTHWEST SECTION OF THE CITY. WHEN A POLICEMAN TOLD THEM THAT THEY WERE HOLDING UP TRAFFIC AND BIDED THEM TO TAKE THEIR ACTIVITIES ELSEWHERE, THEY REFUSED AND THREW THEIR SCRUB BRUSHES AT HIM. WHEN THE POLICEMAN PULLED HIS GUN AND OPENED FIRE AT A MAN WHO HAD THROWN A BRUSH AT HIM, THE MAN DUCKED AND THE BULLETS WENT OVER THE TOP OF HIM AND HIT AND KILLED ANOTHER POLICE OFFICER. THE GROUP HAS BEEN CHARGED WITH 'INVOLUNTARY DUCKING MANSLAUGHTER' AND IS EXPECTED TO GET 50 STRAIGHT YEARS IN PRISON: NO PAROLE; NO PROBATION."
"JEROME" HAD TRIED TO TELL THEM THAT THEIR VENTURE WOULD HAVE A VERY NEGATIVE OUTCOME; BUT THEY JUST DID NOT WANT TO LISTEN. THEY HAD DEVELOPED THE SAME HANG-UP THAT MANY LEADERS HAVE: PEOPLE WHO WANT TO HELP THE WORLD WANT TO CONTOL IT ; AND PEOPLE WHO WANT TO CONTROL THE WORLD DON'T WANT TO LISTEN BECAUSE ACCORDING TO THEM, THEY ALREADY KNOW IT ALL.
THE END
TO
CD UNIVERSE
⬇
LEFTRIDGE SONGS
ON VIDEO...
TRY THEM OUT
TO
DWAYNE LEFTRIDGE
FAIRY TALES