Mr. Louie sat at the table reading the morning newspaper one day when he had heard an unexpected knock on the door. He rose up from his chair and went to the door, not even being able to imagine who it might be, since everyone that he was acquainted with was doing something.
To his amazement, there was a man at the door, wearing long johns; also known as long underwear, with a large cage on wheels, that contained two separate compartments, each with a different kind of monkey, that he had been pulling.
"Greetings" said the man: I'm the monkey salesman and I have come to sell you my wares; two lovely monkeys. One is a miniature chimpanzee and the other is a squirrel monkey.
They are great company and really know how to climb! Mark my words: You need these guys!
Being worth thousands of dollars, if not millions, I am willing to let both of them go
for only a thousand dollars:What a bargain!"
"Sir", interrupted "Mr. Louie"; "The last thing I want running around the inside of my home, is a couple of monkeys. They tear your place to pieces, take craps wherever they feel, climb all over the place and they'll mess with my dog and cat, if not kill them. Squirrel monkeys masturbate and fire their wad at you and even a miniature chimpanzee is far stronger than your average man and dangerous. Squirrel monkeys can bite people and you can catch an infection from their mouth. No thanks but I think I'll pass on your offer.
"By the way; why on earth are you running around in a pair of long john underwear. I thought long underwear went out even before wooden fighting ships with cannons."
The man answered, "I'm wearing long underwear because my landlord threw me out and never even gave me a chance to gather my clothing. He claims that my chimpanzee raped
his grandmother. I know that my chimpanzee never would do a thing like that; and he's just using that as an excuse to throw me out because he doesn't like my monkeys."
"Mr. Louie" told him, "I'm sorry about your misfortune sir; but I'm afraid that I'm just not the man who can solve your problem. I am a renter and this is the city; and as you can see, I don't even have a front or back yard. All I have is an apartment. Surely you would be much wiser if you took these two to houses, perhaps out in the country. As for me, I'm going back inside to finish waking up."
As it turned out, the monkey salesman was not one to give up; and before "Mr. Louie" could even pull his head back in and close the door,
to "Mr. Louie's"astonishment, the salesman had already opened both cage compartments, stuck his foot in the door, pushed "Mr. Louie's" door open and walked past him. His two monkeys had already pushed their doors open and they walked by "Mr. Louie"also.
To this "Mr. Louie" asked, "Just what on earth do you think you're doing?"
He then followed the others into the house, after they had already entered on false premises.
The stranger told him, "I just have a little more to show you. First, I want you to see my chimpanzee "Chatter Box" do a backflip."
The stranger looked at his chimpanzee and said to him, "O.K. 'Chatter Box', do a backflip!"
Right at that moment though, "Chatter Box's" attention was drawn by the sight of another animal; "Mr. Louie's" dog, who had just entered the living room from a bedroom. "Chatter Box", apon seeing this new animal, began immediately chasing his dog around the room. As he did so, the squirrel monkey got so frightened that he climbed the curtains to the top curtain rod and began running around on the top of it chattering and screeching.
"Stop this: Stop this immediately", hollered "Mr. Louie"!
"Chatter Box got ahold of the dog and held
it up in the air by the tail, as the dog yelped inpain and fear and "Chatter Box" smiled a chimp's smile and happily chattered.
"That stupid ape is hurting my dog", yelled
"Mr. Louie!"
The stranger shook his finger in "Mr.Louie's" face, smiling all along, as he said to him, "Not a problem!"
He walked over to the chimpanzee, while the squirrel monkey remained on top of the curtain rod making noises with his mouth and movements and while "Mr. Louie" looked on in horror, put his hands around the dogs trunk and said, "Let go of him 'Chatter Box': Give him here!"
The dog still yelping, the monkey salesman lifted the dog up and out toward "Mr. Louie", trying to hand his dog to him as the dog squirmed in his hands. He managed to squirm out of the stranger's hand and the dog flopped onto the floor. Still yelping, he got up and ran off into the bedroom.
The chimpanzee jestured chasing him but the stranger grabbed ahold of his hand and told him, "No 'Chatter Box'. You stay right here. You leave that dog alone."
He turned, looked at "Mr. Louie" and smiled at him as he said, "Now that everything is under control, I can continue to show you my monkeys' talents!"
At that moment, "Mr. Louie" felt something wet and strange hit him in the face. He looked up and saw what it was: the monkey salesman's squirrel monkey was still up on the curtain rod; only now facing him and masturbating and he had just shot his wad all over his face.
Feeling the anger rising in him, he looked over at the monkey salesman who was still smiling at him and saw him say, "Well; now that my chimpanzee has had his fun and my squirrel monkey had sex with his imaginary girlfriend, I guess we can continue showing the fine talents of my two friends from the primate family; and don't worry: a monkey orgasm won't hurt you. In fact, the jungle people of 'Burma', where this kind of squirrel monkey came from, rub the sperm of this kind of squirrel monkey on their face for skin conditioning. They say it keeps their faces young and beautiful. If you had this monkee, you could rub his sperm on your face every single day!
"Mr. Louie", his face now lit with fury as his mind was totally lost in a cloud of anger, screamed at the top of his voice, "YOU RIDICULOUS JERK!!! GET THE HELL OUT OF MY HOME! IF YOU OWN THE MONKEE, THEN HOW COME YOU'RE NOT BEAUTIFUL YOU UGLY IDIOT? GET YOUR ASS OUT OF HERE! THAT MONKEE FIRED OFF IN MY FACE!!!"
"O.k", answered the monkey salesman; "but first there is some more to show you..."
"No! No! No", screamed "Mr. Louie"! "There is no more to show me! Get out! Do you know what that means? Get out now or I will call the police, you fiend with a masturbation monkey education! Get out right now and don't ever come back or I'll shoot you!"
"Very well", agreed the monkey salesman, now looking like he failed: "I can see that I've lost a sale."
"You never even had a sale", remarked "Mr. Louie"; "and if you don't learn to take no for an answer, you'll never be anything but a disrespectful stooge with a stupid grin. The nerve of you!"
"The stranger held out his hands to the squirrel monkey and told him, "Come on buddy: It's time to go. We're not wanted here: Jump!"
The squirrel monkey jumped into the monkey salesmans' hands. He began walking toward the door as he said, "Come on 'Chatter Box'. We're not welcome here no more. It's time to go."
"Chatter Box" followed him as he began chattering and the stranger with his two monkeys walked out the door.
Once out the door, "Mr. Louie" walked to the doorway and stood, looking on and watched this extremely strange man, dressed in his long underwear, put his two monkeys back in his cage.
The monkey salesman, long john's and all, monkey's and all, cage and all, then departed, walking down the road pulling his cage to another destination to find another vender of his wares.
As "Mr. Louie" watched him, all of a sudden, the flap over his rear end, that little cloth door at the rear of long underwear for going to the bathroom, came unbuttoned and the flap came down, totally exposing his buttocks; showing clearly that his ass had the cheek pads of a baboon.
As the stranger walked away, "Mr. Louie" called out to him and asked, "Hey sir; why do you have a baboon's ass?"
He answered, "One of my ancestors slept with a baboon; so I've got some baboon in me. That's why I like monkeys as pets.
"If you'd like to help me out, I've found a backer who is helping me, by selling a CD for the purpose of paying for an operation, to give me the ass of a human. His name is 'Dwayne Leftridge' and the name of his CD is called, 'Coming Out of the Hermit's Cave'.
"If you bought his CD album at the link at the top on the left, you would be providing me an emolument of the grandest proportions and would help in liberating me, from the ass of a baboon!"
THE END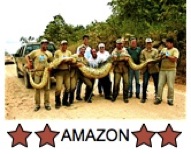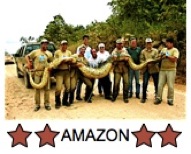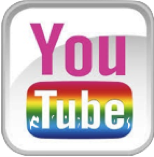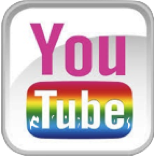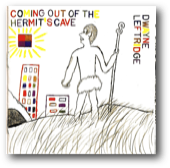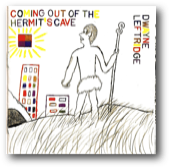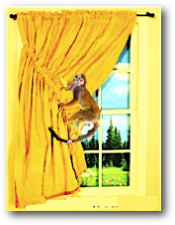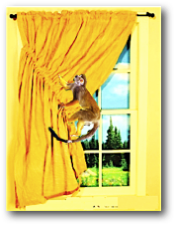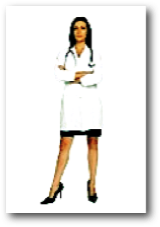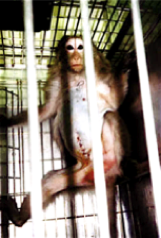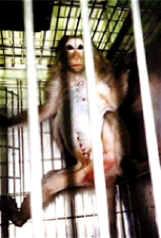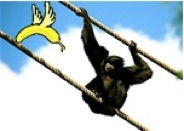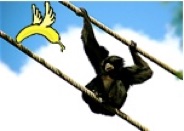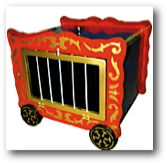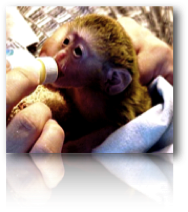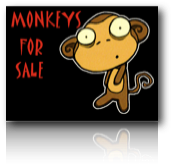 DWAYNE LEFTRIDGE FAIRY TALES ☞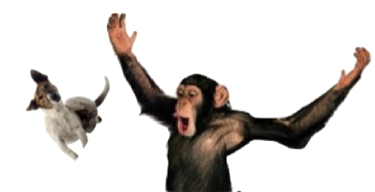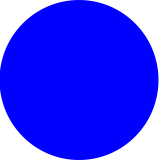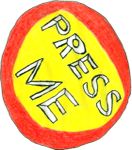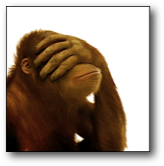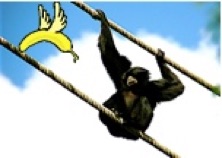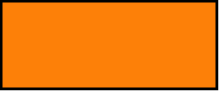 "HEATHER MACARRONI ROLL"
GREATEST BUTT DOCTOR
IN THE WORLD
DWAYNE LEFTRIDGE
ALSO HAS A
REAL GOOD
CD CALLED,
" COMING OUT
OF THE
HERMIT'S CAVE"
YOU MAY LISTEN
TO SAMPLES OF
THIS CD HERE
⬇
OTHER MUSIC
BY
DWAYNE
LEFTRIDGE
⬇
DWAYNE LEFTRIDGE
ALSO HAS A
REAL GOOD
CD CALLED,
" COMING OUT
OF THE
HERMIT'S CAVE"
YOU MAY LISTEN
TO SAMPLES OF
THIS CD HERE
⬇
OTHER MUSIC
BY
DWAYNE
LEFTRIDGE
⬇