DWAYNE LEFTRIDGE FAIRY TALES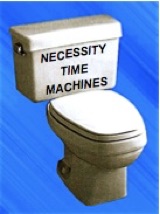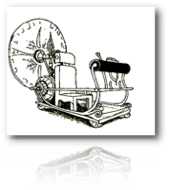 AS "GEORGE PICKLEBACKER" STEPPED ON THE LOT, THE TIME MACHINE SALES LOT WAS EMPTY OF PEOPLE THAT DAY, EXCEPT FOR THE "TIME MACHINE SALESMAN" DRESSED UP LIKE A COWBOY.
AS "GEORGE" APPROACHED HIM, THE SALESMAN SAID TO HIM, "WELL NOW; THAT LOOKS LIKE ONE OF THEM THERE BOYS WHO WANTS TO BUY A TIME MACHINE! WHAT'LL IT BE: NEW OR USED?"
"I'M LOOKING FOR ONE THAT'S THREE TO FIVE YEARS OLD IN GOOD CONDITION BUT NOT NEW", ANSWERED "GEORGE". "YOU HAVE SOMETHING LIKE THAT?"
"YESIREE!"- HE SAID, AS HE LEANED FORWARD AND STUCK HIS FACE FORWARD, AS HE SMILED AND MOVED HIS HEAD AROUND: "I'VE GOT A DOOZEE!"
HE WALKED OVER AND LAYED HIS HAND ON A TIME MACHINE.
HE CONTINUED AS HE INFORMED "GEORGE", "NOW THIS HERE TIME MACHINE HAS BUCKET SEATS, TOTALLY ENCLOSED IN A CAB, IN CASE YOU GO THROUGH BAD WEATHER ON YOUR TIME TRAVELS; WINDSHIELD WIPERS AND A PAUSE BUTTON NEXT TO THE WINDSHIELD WIPER BUTTON, SO THAT YOU CAN STOP IN TIME DURING TIMES WHEN IT'S RAINING, AND TAKE A PEEK. HAS A REAL GOOD TIME TRAVELING ENGINE, MEASURMENTS AND INSTRUMENTS, HOLDERS TO PUT WEAPONS IN, SINCE YOU NEVER KNOW WHAT YOU'LL MEET WHEN YOU TRAVEL THROUGH TIME, IS ONLY THREE YEARS OLD AND IT HASN'T GOT A SINGLE PART THAT ISN'T IN EXCELLENT CONDITION: AND WERE WILLING TO LET THIS BABY GO FOR THE LOW, LOW PRICE, OF $60,000! MY BOSS WOULD BE PROUD TO HAVE A GREAT MAN LIKE YOU DRIVING THIS HEEYA TIME MACHINE."
"WELL SIR", PONDERED "GEORGE"; "THAT'S A GOOD BARGAIN FOR A TIME MACHINE LIKE THIS: BUT IT'S STILL STEEP FOR THE FINANCES I HAVE. THE ONLY WAY I'LL BE ABLE TO PAY FOR IT IS TO SELL MY BUSINESS. DO YOU HAVE THE WHITE PAGES?"
"SURE I DO", SAID THE SALESMAN.
HE WENT INTO THE LOT'S SALES TRAILER AND RETURNED WITH A PHONE BOOK OF THE WHITE PAGES AND HANDED IT TO "GEORGE". "GEORGE" BEGAN LOOKING THROUGH IT.
HE STOPPED, POINTED TO A PERSON'S NAME INSIDE OF IT AND SAID, "THIS NAME SOUNDS LIKE SOMEONE WHO WOULD BUY MY BUSINESS."
HE TOOK OUT HIS CELL PHONE AND DIALED THE NUMBER OF THE PERSON WHOSE NAME HE WAS LOOKING AT.
WHEN THE PERSON ANSWERED, HE SAID TO THEM, "I HAVE A BUSINESS I'D LIKE TO SELL FOR $60,000. WOULD YOU LIKE TO BUY IT?"
AFTER A FEW MOMENTS PASSED, HE SAID EVEN FURTHER , "DO YOU THINK YOU CAN BRING THE MONEY DOWN TO "'BRIGHT BILL'S' TIME MACHINE SALES LOT" RIGHT NOW?"
AFTER A FEW MORE MOMENTS, HE SAID FARTHER STILL, "FINE: I'LL SEE YOU THEN. JUST ASK FOR 'GEORGE PICKLEBACKER' WHEN YOU GET THERE."
ABOUT TEN MINUTES LATER, A MAN IN A "CATHOLIC" PRIEST OUTFIT SHOWED UP AND BOUGHT "GEORGE'S"
BUSINESS.
AS THE MAN WAS LEAVING, "GEORGE" SAID TO THE MAN, "BY THE WAY FATHER; CAN YOU TELL ME WHERE I MIGHT BE ABLE TO BUY ONE OF THOSE PRIEST OUTFITS? THEY SURE DO LOOK SNAZZY! I ALSO NEVER CAUGHT YOUR NAME."
"I'M 'FATHER MILLER' AND I'LL DANCE A JIG FOR YOU, HE REPLIED AND BEGAN DANCING A JIG.
AFTER HE FINISHED DANCING, HE STATED, "YOU CAN GET A PRIEST OUTFIT AT THE SAME PLACE THAT I BOUGHT MY PRIEST OUTFIT; AT THE 'GOODWILL STORE'.THEY HAVE SEVERAL PRIEST OUTFITS AT THE 'GOODWILL' AND IF YOU BUY ONE, YOU CAN WALK AROUND DRESSED LIKE A FREAK!"
"WHY THAT'S A WONDERFUL WAY TO DRESS", EXCLAIMED "GEORGE"!; "AND YOU DANCE LIKE A CHARMING CHAMELEON! WHERE DID YOU LEARN TO DANCE LIKE THAT?"
THE PRIEST TOLD HIM, "I BOUGHT "'FRED ASTAIRE'S' DANCING SCHOOL" AFTER IT WENT OUT OF BUSINESS IN '"TWENTY FIVE GUNS", "NEBRASKA"' AND HAD THE DANCING TEACHER THAT THE SCHOOL EMPLOYED TEACH ME HOW TO DANCE."
"GEORGE" FARTHER ASKED, "IF THE SCHOOL WENT OUT OF BUSINESS, WHY DID YOU BUY THE BUSINESS?
WHY DID IT GO OUT OF BUSINESS?"
"BECAUSE EVERYBODY IN THAT SMALL TOWN IS RELATED TO THE "HANSON" FAMILY", ANSWERED THE PRIEST; "AND ALL THE MEMBERS AND RELATIVES OF THE "HANSON" FAMILY ARE BORN WITH THEIR FACE ON THE BOTTOM OF THEIR LEFT FOOT. FOR THIS REASON, THEY ALL HAVE TO WALK ON CRUTCHES, TO KEEP THEIR FACES FROM SMASHING ON THE GROUND AND THEY CAN'T WEAR A SHOE AND SOCK ON THE FOOT THAT HAS A FACE ON IT. IF THEY DID, THEY WOULDN'T BE ABLE TO TALK TO ONE ANOTHER OR BREATH. SINCE THEY ALL HAVE THEIR FACE ON THE BOTTOM OF THEIR LEFT FOOT AND HAVE TO WALK ON CRUTCHES TO BE ABLE TO TALK AND WALK AND EVERYONE IS RELATED TO A "HANSON", NOBODY WANTS DANCING LESSONS. THE FACE-PLACE ON THEIR HEAD IS TOTALLY BLANK.
"I BOUGHT THE BUSINESS BECAUSE I WANTED MY OWN BUSINESS AND IT WAS THE ONLY BUSINESS IN '"TWENTY FIVE GUNS"', "NEBRASKA"' THAT WAS FOR SALE. IT'S NOT DOING VERY WELL THOUGH".
"GEORGE PICKLEBACKER" SUGGESTED, "MAYBE YOU CAN GET A PART TIME JOB HERE AT '"BILL BRIGHT'S" TIME MACHINE SALES LOT' AS A TIME MACHINE SALESMAN WHEN THINGS ARE SLOW. YOU CAN ALSO SWITCH YOUR BUSINESS OVER FROM GIVING DANCING LESSONS TO SELLING THOSE SNAZZY PRIEST OUTFITS!"
"THOSE ARE GREAT IDEAS", SHOUTED THE PRIEST! "THE 'HANSON' FAMILY MAY NOT LIKE TAKING DANCING LESSONS; BUT PERHAPS THEY WON'T MIND DRESSING LIKE 'CATHOLIC' PRIESTS; EVEN IF THEY ARE ALL 'PROTESTANTS'. AFTER ALL; THESE 'CATHOLIC' OUTFITS SURE LOOK SNAZZY!"
THE END
WRITTEN BY
"DWAYN LEFTRIDGE"
"DWAYNE LEFTRIDGE
ALSO MADE TWO
REAL GOOD CD'S...
"BUG AND ANIMAL
RIDING RANCH"
AND
"COMING OUT
OF THE
HERMIT'S CAVE"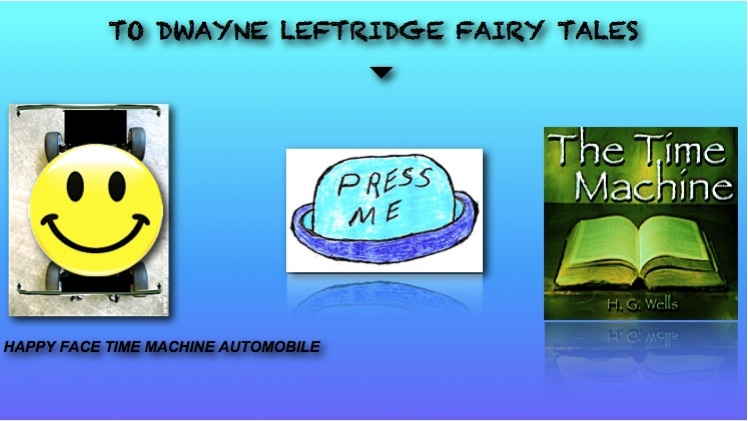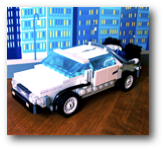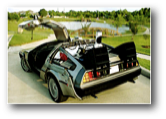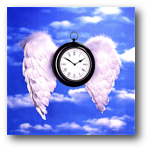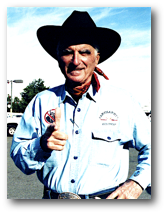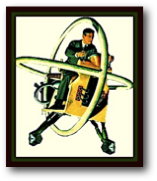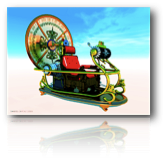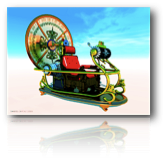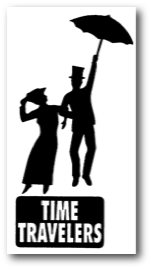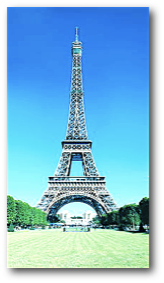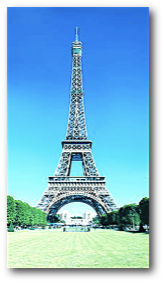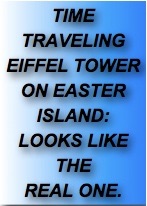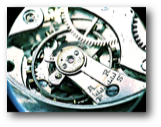 TIME
TRAVELER'S SCALE:
DINOSAUR WILLIE
FIRST
CAVEMEN
ATLANTIS-
POLYNESIAN
EMPIRE
MOHENJO
DARO
SUMERIA
EGYPT
GREECE-
CHINA
ROME
ENGLAND-
SPAIN-
FRANCE-
RUSSIA
UNITED STATES
GOON
PLANET